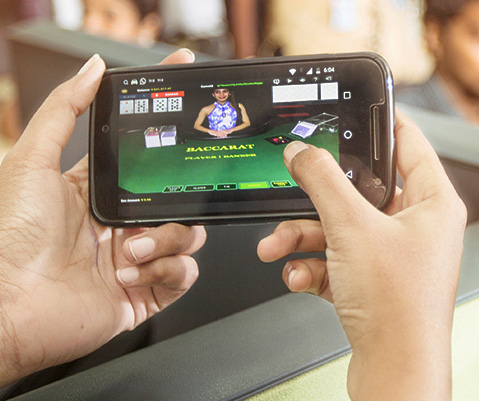 Taking you live to your gamer's home
The excitement around casino games is increasing exponentially, especially online. ReDIM™ provides an innovative solution of enabling you to provide your players with live dealer casino games regardless of wherever they are.

Taking the Games Live
Studio setup
We establish a live dealer platform by setting up the highest quality cameras and broadcasting devices, with the fastest streaming services, in our partnering casinos. With the feature manipulation engine (FME), data from the casino can be broadcasted to all the players at once, while the rotating camera gives an out of the screen experience.
Network Installations
We design and execute a robust network to ensure that a competitive online gaming engine is established. Our experts also integrate a disaster recovery and data centre management services to ensure a hassle free experience for the casinos and players.
The network installation process begins with providing suitable PCs, connecting them to a server and establishing firewall, VPN and load balancers. A reliable router is secured with the best quality cables and switches.
Software installation
Once the network is installed the software installation phases commences, which is a vital stage as it will determine the experience of the players and game hosts through network monitoring, content monitoring and application monitoring.
During this stage, multiple fraud detection systems like player management system and agent management system, are established and integrated with 3rd party sites to for user interface, backend and payment gateways.